How to Keep Your Child Safe This Christmas
From the bright lights on the Christmas tree to the festive decorations, exciting gifts and delicious food, Christmas is the greatest time of the year for children and their families across the country. However, all the extra fun that December brings doesn't come without a certain amount of additional safety hazards at home that parents need to watch out for.
NHS data shows that more than 80,000 people a year need hospital treatment for injuries such as falls, cuts and burns during the festive period, with the Christmas celebrations creating their own set of unique risks, including:
Tripping hazards caused by Christmas decorations
Burn risks from candles, fireplaces and hot food
Choking hazards from small decorations and plastic items
Poisoning risks from mistletoe and spoiled food
Of course, bringing up these potential safety hazards at home is not intended to spoil anybody's festive fun. But for any caregiver - particularly those with young children - it's important to keep them in mind, especially at a time when the house is likely to be full of family members and high spirits, and adult attention may be focused on other things.
Here at Nannies Matter, we know that keeping a child safe and sound is always the number one priority for parents and nannies at any time of year, which is why we've put together this handy guide to the potential safety hazards at home that Christmas can bring, and actions you can take to reduce the risk of any accidents.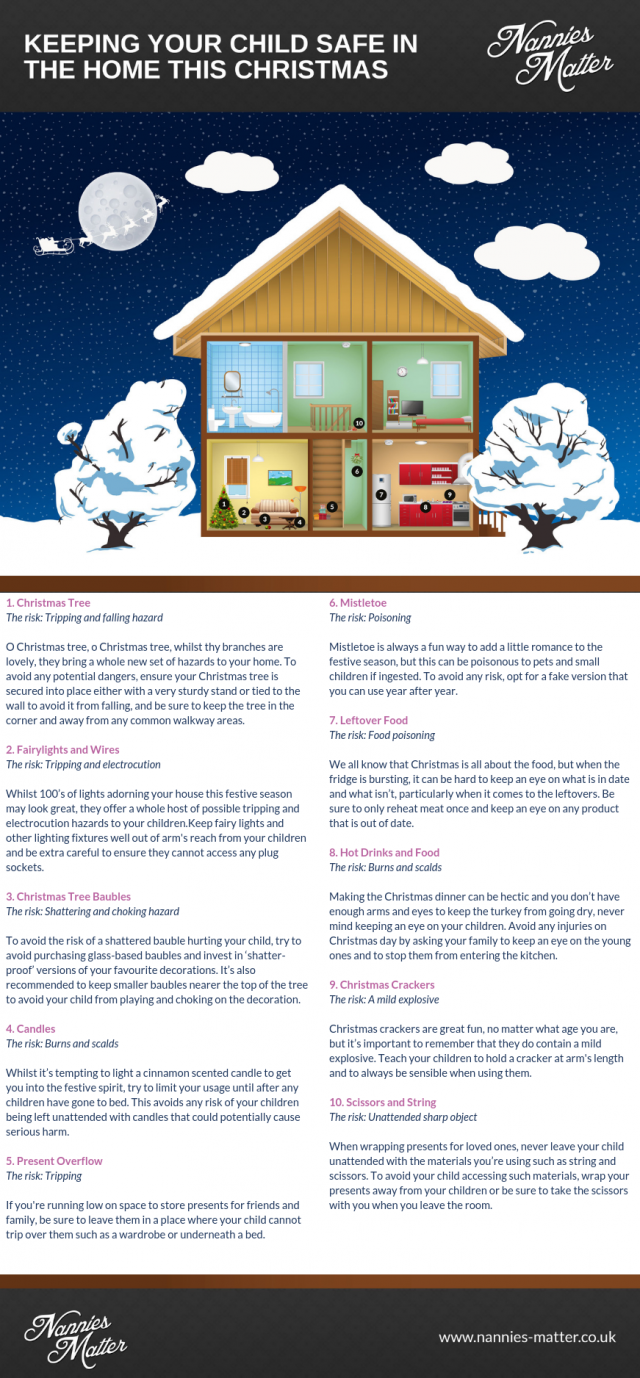 If you'd like to speak to a member of our team about your nanny needs during Christmas or any other time of year, call Nannies Matter today on 0800 121 4881, or complete our online contact form and we'll be in touch.