Nanny Groom
If you and your family are in need of a nanny groom to assist with the care of your children, horses and ponies, we are here to help you.
With over 10 years' experience in pairing families with the perfect candidate, Nannies Matter will find a nanny groom that fits your needs.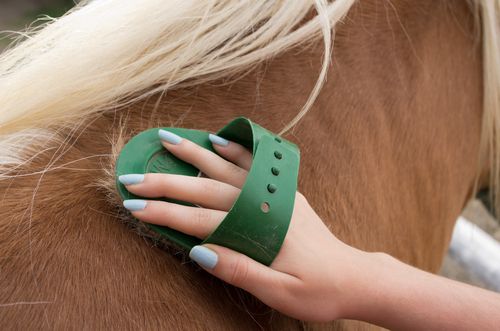 What is a Nanny Groom?
A nanny groom is a specialised type of nanny that not only provides childcare services, but is also fully experienced and therefore able to assist with the general care of horses. They are an incredibly useful addition to your household if you have a busy family life and require an extra pair of hands to help with domestic duties, organisation of your children's schedules and the care of your horse
Nanny Groom Duties
The everyday duties of a nanny groom involves shared care of the children, transporting them to and from school, planning, cooking and helping out at meal times and the washing and ironing of children's clothing and bedding.
In addition to this, a nanny groom will assist in the exercising and general care of any horses, including schooling and lunging. This can be amazing for a family that requires very specific help around the house that not only involves children and domestic duties, but also involves taking care of horses too.
Hiring a nanny groom can relieve you of many tiresome jobs and can provide you with a reliable source of support, allowing you to spend more time enjoying your family life.
A full list of duties may include:
Shopping for the children
Tidying within the home
Preparing and cooking meals for children
Washing, ironing and drying for the children
School runs
Organising activities
Organising children's schedules
Assisting with homework
Caring for horses
Exercising horses
Schooling and lunging horses
Trimming, pulling and plaiting
Stablework
Caring for any other household pets
Of course, this list can be tailored to fit you and your family.
Why Hire a Nanny Groom?
Having a horse can be extremely time-consuming and requires a high level of care and maintenance. When you have children as well as a horse to care for, and throw work into the mix,; you're likely to find things hard to juggle.
At Nannies Matter, we sympathise with these difficulties and also understand the support a nanny can bring to families. This is why we pride ourselves on sourcing the best quality nanny grooms around to take away some of the stress a busy schedule can bring. If you have horses and children, and feel you would benefit from someone that is skilled to care for both, then a nanny groom is a great solution. We'll find the perfect nanny to fit into your schedule and lifestyle.
There are many benefits to hiring a nanny groom including:
Flexibility - able to work around you and your schedule
Multifunctional - can assist with household, childcare, and horse duties
Organisation - brings structure to your schedule
Dedication - able to work whatever hours to suit your family's needs
Time-saving - completes time-consuming tasks so you don't have to
Educational - can help with your children's general education and horse riding skills
Efficient - ensures all aspects of your family life are taken care of leaving you with minimal stress
The Right Candidate For You
Our Nanny Grooms are professional and experienced in a range of skills to suit you. All of our nanny grooms have experience in driving a horsebox, or vehicle with attached horse trailer, and the ability to accompany children on hacks out and assisting in their development of riding skills.
Whether you're looking for a nanny groom to be employed on a live-in or live-out basis, we will help you to find the perfect candidate.
Contact Us Today
Based in the Home Counties of Surrey, Buckinghamshire, and Berkshire, Nannies Matter is here to find the perfect nanny groom for you. Call us on 0800 121 4881 or fill in our online contact form to chat with us today.