Live-In Nannies
If you are looking for a live-in nanny to help out with the day-to-day lives of your children, Nannies Matter is here to help you.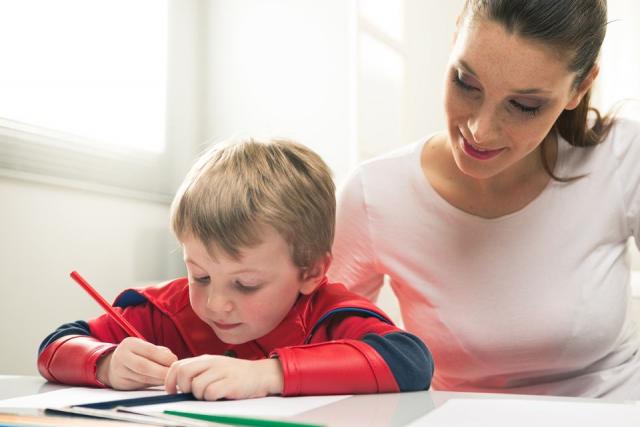 What is a Live-In Nanny?
A live-in nanny carries out the same daily tasks as a live-out nanny, however, they typically reside within the family home either in a separate bedroom, or an annex or flat within the grounds of the house. As part of the agreement, food, rent and bills will be included.
Live-in nannies are popular choices for parents with extremely busy schedules that require a reliable and hands-on addition to their household that can take care of their children at all times. If you feel you could benefit from hiring a live-in nanny to help with your household and parental responsibilities, then get in touch today - we're experts in pairing families with their perfect nanny.
Live-In Nanny Responsibilities
Typically, a live-in nanny will be responsible for the care of your children, along with other general household tasks such as tidying and preparing meals. Their main responsibilities include:
Preparing children for school
School drop off and pick up
Laundry for children
Changing children's bed sheets
General tidying
Supervising homework
Preparing meals
Arranging playdates
Organising appointments
If required, a live-in nanny will be happy to take your children to and from school and oversee responsibility for any after school activities.
The Benefits of a Live-In Nanny
Hiring a live-in nanny is a great solution for families that require a helping hand with their daily routines. Having a reliable and friendly nanny that can become a part of your family and household is a lovely option for busy families that don't want to put their children in full-time childcare. It also means you can find someone that fits in perfectly with your schedule and provides additional services around the home.
Some of the benefits of a live-in nanny include:
Your child/children receive one-on-one attention
It's incredibly convenient and a nanny can fit in with your schedule
Your child can remain in a familiar environment and won't have to change their daily routines
You can choose to have additional household services to help you out
Your child will be able to form a close bond with their nanny and will receive
consistent care from one person, rather than being looked after by multiple people at a nursery or childcare facility
Your child can receive further education and have after-school activities from the comfort of their own home
You can have your family's meals prepared for you
Work Hours
Our live-in nannies work for up to 10 hours a day, usually five days a week, but with the flexibility to provide additional evening or weekend babysitting. This flexibility would be expected by any of our prospective candidates. It is important that you provide us with as much detail as possible about the particular needs of you and your family so that we are able to source the best candidate to suit you.
Working hours and specific roles and responsibilities are also something you can discuss with your potential nanny so you're able to come to an arrangement that works best for both of you. As experts in the childcare industry, we're here to help you through every stage of this process
Travel
As an integral part of the family set up, a live-in nanny will usually travel with you, if needed, for short term breaks or for longer summer holidays if required. Again, this is something you can discuss with a potential candidate before hiring them to ensure your needs are being met.
Get In Touch
We can help you find an in-house, stay at home nanny in the Home Counties of Surrey, Buckinghamshire, Oxfordshire and Berkshire – just call us on 0800 121 4881 or fill in our contact form to get started.
If you're hiring for the position of a live-in nanny, be sure to read our tips on how to interview your nanny.