How to Interview Your Nanny
You've seen all the suitable applicants and have shortlisted the nannies that you'd like to meet - now it's time to interview them. Finding the right nanny for you and your family is an important decision as you're going to be entrusting them with responsibility for your children and home. Here, we provide some advice on the types of things you should be asking to make sure your nanny interviews are a success.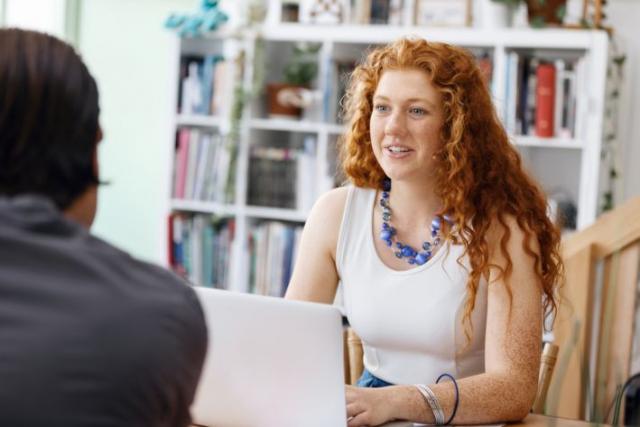 Setting the scene
Creating a relaxed interview environment will benefit both you and the candidate. Offer them a cup of tea or coffee and take the opportunity to introduce them to the children. This will give you a brief picture of how the nanny interacts with your children.
The interview portion should usually take between 45 minutes and one hour. It can be helpful to create a structure to ensure that all the points you need to cover are discussed. A typical interview structure looks like this:
Tell the nanny about your family and children
Ask the nanny to tell you about themselves.
Go through the nanny's CV, asking for clarification or more detail on certain parts
Ask questions in relation to the nanny's abilities and how they will approach the role
Allow time for the nanny to ask you any questions
Outlining the role of a nanny
During the interview, it is important that you outline your expectations - some of these will be covered by all of our nannies as standard; however, there may be some responsibilities that you're expecting them to fulfil that isn't in their job description. As a general rule of thumb, you should explain:
What their working hours will be
What their duties and responsibilities will be, relating to both the children and the home
Routines that the children are used to, for example, swimming lessons, playgroups, etc.
Any house rules that you would like to impose, for example, use of mobile phones
Any specific dietary requirement for your children
Any medical issues relating to your children
Questions to consider asking a potential nanny
You should start the interview by asking the nanny to introduce themselves and tell you a little bit about their life. Then you should move on to asking questions directly related to the job on offer - these might include:
How long have you worked as a nanny and what work experience do you have?
What made you decide to pursue a career as a nanny?
What do you think are the qualities that make a good nanny?
What do you most/least enjoy about being a nanny?
Tell me about your best childcare job to date and what made it enjoyable.
When you're considering a job offer, what qualities are important in a family?
What are your views on discipline and how do you deal with bad behaviour?
How would you plan a typical day?
What are your favourite activities with children?
It can also be useful to give the nanny scenarios and ask what would they do. You should also ask candidates to explain any gaps, short periods of employment and career changes noted in their CV.
Interviewing a nanny is a two-way process to ensure that you and the candidate are both compatible matches. You should give the candidate plenty of opportunities to ask you questions too.
Closing the interview
Once you and the candidate are both satisfied with the interview and that you have covered everything, you should bring the interview to a close. At this time, you should let the nanny know what the next steps are and when they are likely to hear if they have been successful.
If you want to offer the candidate the job, it is worth making this clear as soon as possible, as they will undoubtedly be attending other interviews and you may lose the opportunity to hire them. If you are unsure and want to see other nannies, you should say that you will be contacting Nannies Matter after the interview process and the agency will let them know the outcome.
However you decide to proceed, you should contact us to discuss the next steps and provide any feedback on how the interview went. If you want to see more nannies, we can arrange that for you too.
Get in touch
If you're looking for a nanny to help with the care of your children, please don't hesitate to get in touch with us today by calling 0800 121 4881 or fill in our contact form and we will get back to you.