Returning to Work After Having a Child
Returning to work after having a child can be a daunting prospect, and also means having to make difficult decisions about your work-life balance.
Indeed, some new mothers find it strange to go back to their "old life" after such a massive change, and have difficulties making the adjustment.
Although it might seem like an impossible task to juggle the responsibilities of your newborn baby with those of your work, social life and family, just remember you're not alone - over 80% of people working in the UK today are parents, meaning the pathway back into the labour force is a well-travelled one.
Here are five tips to make your transition back to the workplace as easy and stress-free as possible for you and your family.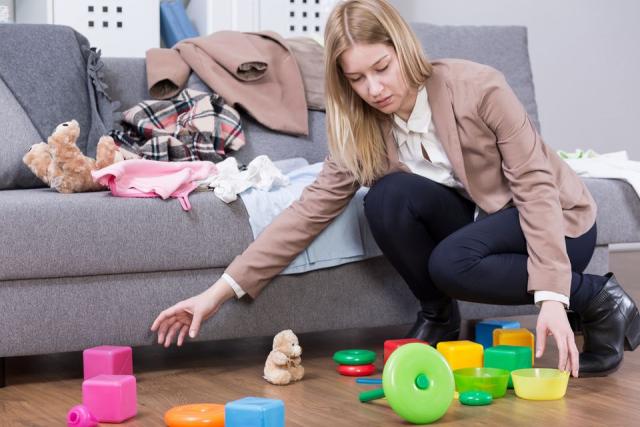 Plan your return date
There is never going to be a "perfect" moment to return to work, so just trust your instincts; some new parents will feel more ready to get back to their jobs earlier than others, so this should be something for the individual to decide, based on their own needs.
If you decide that you want to return earlier or later than the date you've previously agreed with your employer, you should give them eight weeks' notice when informing them of your new plans.
In some cases, the return date you are seeking may go beyond the expiry of your maternity or paternity leave, which could mean you forfeit the right to return to the same job. However, there are methods you can use to get more time off if necessary.
For example, if you've been working in your job for more than a year, you'll also be entitled to unpaid parental leave on top of any maternity/paternity leave. It may also be possible to ask for annual leave to follow on immediately from the date you were due to return to work; all of these options should be discussed with your employer to find the right solution for everyone.
Establish your new routine
It may take some time to find your feet at work again after an extended period away. This is perfectly normal, so do be patient with yourself and realistic about your needs and limitations as you settle back into a day-to-day routine.
For example, you may need to make some time to catch up on emails and other key business developments from while you were away, or you might simply require some time to get back into your working rhythm. If this means avoiding committing to major projects or tight deadlines at this stage, then it's best to give yourself this essential breathing space.
You may also wish to discuss the possibility of flexible working with your employer, to allow you to more efficiently manage your time as you juggle your new personal and professional responsibilities. It might be possible to change your start and finishing times, for example, to more easily accommodate your childcare arrangements.
Have a plan
Returning to work as a new parent means taking on a lot of commitment simultaneously. The only way to manage this effectively is to be diligent about the way you plan your time out.
This means making advance preparations as much as possible, and taking time to plan out your outfits, dinner schedule, school lunches or daycare arrangements the night or even the weekend before. This way, you can avoid last-minute stress and feel more ready to deal with any surprises that do crop up during the day, without being overwhelmed.
You should also make your family and colleagues aware of your schedule wherever possible, as it will be much easier for you to stick to your plan when others are working to try and accommodate you.
Take some time to relax
The first few weeks back at work will inevitably feel pretty hectic, so make sure to try and take time to decompress and destress whenever possible.
This means making a point of including some personal time in your new schedule. For example, ensure you leave yourself time each day to take a full, restful lunch break, or to keep up on your personal fitness and hobbies. Getting enough sleep is also an important factor - even though this can be hard to guarantee with a newborn in the house!
Additionally, you shouldn't let a fear of missing out compel you to fill your calendar with tiring social commitments. Although you might feel like you've missed out on the social aspect of your job while you've been away, don't rush to get back into things: there will be plenty of time for that later, and right now you will need that time for yourself.
Accept your feelingS
It is a very common reaction for any new parent to feel guilty at the thought of leaving a young child with someone else while they head off to work - even if the child is in the care of your partner or a close relative.
No matter how long the period of parental leave, missing your child is going to be inevitable, so it's important to accept that this is a completely natural feeling that countless other mums and dads have gone through - and that many will be feeling the same right this moment.
As such, it can also be beneficial to reach out to other new parents, whether through close friendship groups or online, to talk with them about their own experiences. This can be a great way to work through your emotions, hear helpful advice, and make your way back to feeling normal again.