Returning to Work After Having a Child
Returning to work after having a child can be a daunting prospect, and also means having to make difficult decisions about your work-life balance. Some new mothers find it strange to go back to their "old life" after such a massive change. Although it might seem like an impossible task to juggle the responsibilities of your newborn baby with those of your work, social life and family, just remember you're not alone - over 80% of people working in the UK today are also parents. Here are five tips to make your transition back to the workplace easier and stress-free.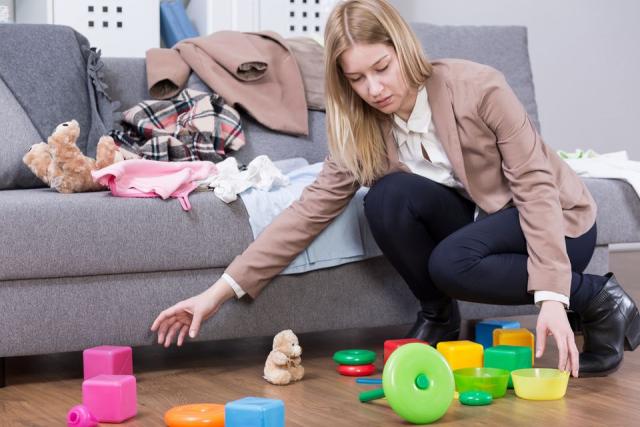 1. Plan your return date
There is never going to be a "perfect" moment to return to work, so just trust your instincts. If you decide that you want to return earlier or later than the date you've previously agreed with your employer, you should give them 8 weeks' notice. If you've been working there for over a year, you'll also be entitled to unpaid parental leave on top of any maternity leave.
2. Establish your new routine
It may take some time to find your feet at work again after an extended period away. This is perfectly normal. You might want to discuss the possibility of flexible working with your employer, to allow you to more efficiently manage your time. It might be possible to change your start and finishing times, for example, to more easily accommodate your childcare arrangements.
3. Relax
The first few weeks back at work will probably feel pretty hectic, so make sure to try and keep your life as stress-free as possible. Getting enough sleep is important, as is keeping your calendar relatively empty - give yourself plenty of time to just relax. Although you might feel like you've missed out on the social aspect of your job while away, don't rush to get back into things, there will be plenty of time for that later.
4. Have a plan
Planning things such as your outfits for the week, school lunches for the kids or daycare arrangements in advance will help to avoid last minute stress. It's a great idea to get as much ready the night before as possible, such as a packed lunch to take to work for example. The better prepared you are, the less likely you are to feel overwhelmed with your responsibilities.
5. Accept your feelings
It's a perfectly normal reaction for any new mum to feel guilty at the thought of leaving a young child with someone else while they head off to work. Just remember that you're not alone, and countless other mums have gone through what you're feeling. No matter how long the period of maternity leave, every mother who goes back to work will miss their child. Talking to other mothers about their own experiences is a great way to work through this, and will help you deal with your own emotions.