Keeping Your Child Safe in the Home - download our factsheet
More than two million children under the age of 15 are involved in an accident every year, according to the Royal Society for the Prevention of Accidents. This is why it is so important for parents, nannies and carers to do everything possible to keep them from harm.
However, this is no easy ask, as there are so many ways that a child can be injured in and around the home. Household accidents are hard to prevent completely, and can result in various types of injury, with the five most common being:
Choking
Burns and scalds
Falling
Poisoning
Electrocution
With this in mind, the experts at Nannies Matter have created a free downloadable factsheet that highlights what hazards might be found in your home, and what actions you should take to reduce the risk of injury.
By downloading the full factsheet, you find out:
The risks and dangers most commonly found in your living room, hallway, kitchen, bedroom, bathroom, and garden
What kind of safety equipment and security devices you can install to reduce the likelihood of a dangerous accident
Simple precautions and changes in habits that can make your home safer for the whole family
Related: How to Make Sure Children Receive the Best Care from Nannies
To read our full five-page Keeping Your Child Safe in the Home factsheet, click on the preview image below: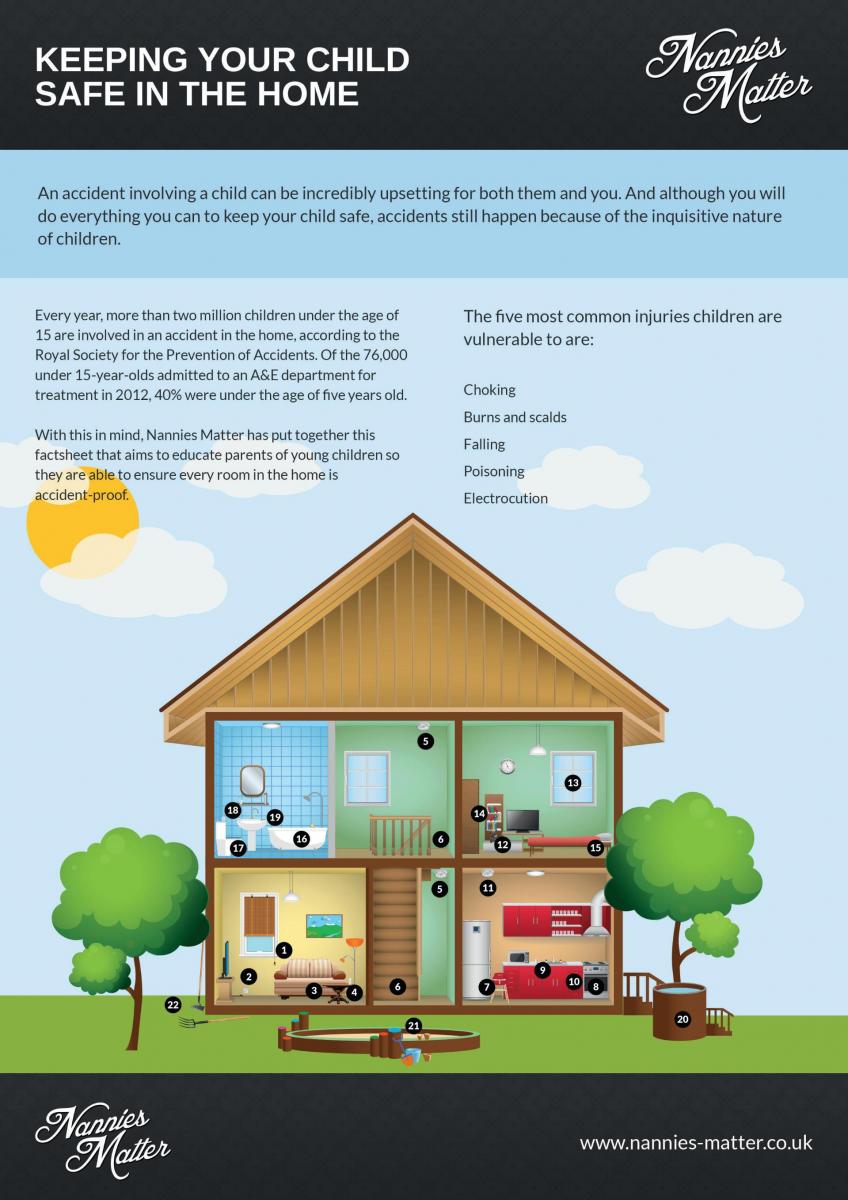 All content provided in the factsheet is for general guidance and instructions should be checked before using any products mentioned. Nannies Matter will not be liable for any losses, injuries or damage caused by following this information.