Personal Chefs and Kitchen Staff
Are you looking for personal chefs and kitchen staff to cater for everyday meals or a celebration? Our culinary professionals have many years of experience in working in a variety of establishments and can provide services for any occasion, including daily family meals, parties and banquets.
Nannies Matter employs classically trained chefs, modern chefs or chefs specialising in specific cuisines for homes and families across Berkshire, Surrey and Buckinghamshire. The needs of every household can be very specific, which is why we do not operate a one-size-fits-all policy. The services provided by our chefs and kitchen staff will be tailored to meet your exact needs.
We pride ourselves on achieving the perfect match between candidates and households, ensuring you find a personal chef or kitchen staff who can provide all the support you and your family need.
Contact us to find out more about our personal chefs and kitchen staff services for the home counties. For more information or to make an enquiry, call our friendly team on 0800 121 4881 or complete our online contact form and we will be in touch.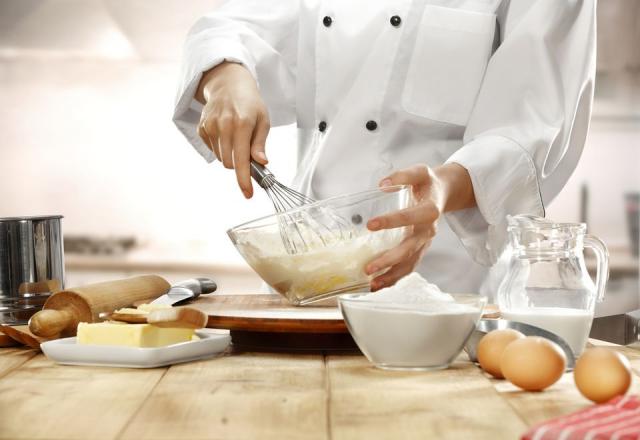 Why Choose Nannies Matter?
For more than 15 years, we have been providing personal chefs and kitchen staff to many happy clients. We will meet you at your home and run through every detail of your family's food and drink requirements to ensure we find you the ideal candidate that is suited to your lifestyle.
A personal chef is an excellent choice for households that require a high standard of cuisine. They can work independently or with kitchen staff, a housekeeper or other household staff to ensure the smooth running of a home.
The placed candidate will develop an understanding of your family's likes and dislikes, creating menus that meet your requirements, including intolerances and other special dietary requirements, such as low calorie, low fat, Kosher, Halal, vegetarian, vegan, diabetic, gluten-free, dairy-free and macrobiotic.
Your personal chef will be responsible for the following:
Planning meals
Managing food rotation
Preparing ingredients
Cooking meals for your family and guests
Keeping the kitchen tidy
Ensuring the kitchen meets health standards
Ensuring food is stocked
Managing a team of kitchen staff in larger residences
The majority of our chefs will work for a single family, either on a live-in or live-out basis. In addition to taking care of your meals at home, your personal chef can provide culinary services in a second home or while you are on holiday.
Chefs and kitchen staff will also always be mindful of following hygienic food procedures to ensure that food is prepared and cooked safely. Many of our candidates will have attended specialist courses, so feel free to ask them to provide a certificate that proves their skills and level of knowledge.
Get in touch with Nannies Matter to inform us of your requirements, and we will do the rest. We have a checklist that we can go through with you to ensure that all of your needs are met, and we are willing to speak with you at length - over the phone, via email or in person in your home - to get this right.
We have years of experience in matching nannies, housekeepers and household staff to families. All of the staff we take on are thoroughly vetted and highly qualified, so you can rest assured that you will be matched with a professional who is able to meet your needs and make your life that little bit easier
Contact Us
If you would like to enquire about our personal chefs and kitchen staff, get in touch today to arrange an initial meeting that will allow us to get a better understanding of your requirements.
Our offices are open Monday to Friday from 8am - 6pm. However, we are happy to contact you at weekends and during the evening if that is more convenient for you. Call us on 0800 121 4881 or fill in our online contact form to get started